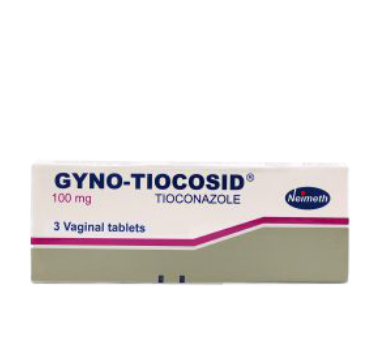 Tiocosid is a broad spectrum, topical antifungal agent available in 2 dosage forms:
GYNO-TOCOSID VAGINAL TABLET and TIOCOSID CREAM. It has Tioconazole as an active ingredient which belongs to the imidazole cla
Dermatophytosis – fungal infections involving the body, face, nails, groin, feet, scalp, beard and diaper rash.
Vaginal candidiasis – fungal infection of the vagina characterized by: moderate to severe itching (pruritus), redness and burning pain during urination, thick white and clumpy discharge (cheese-like) from the vagina, burning vulva discomfort and inflammation of the vulva and vagina.
Convenient dosage regimen
Growth phase independent of fungicidal action.
Topical antifungal agent.
Improves patient compliance.
Effective despite the growth phase and reduces the risk of relapse.