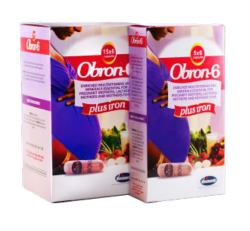 Obron-6 is an enriched multivitamin and mineral formulation tailored to provide adequate supplementation for pregnant mothers, nursing/lactating mothers and mothers-to-be in accordance with Recommended Daily Allowance (RDA).
Obron-6 contains ferrous sulphate
Capsules are packed in foils
Delver 15mg of absorbable iron.
Contains the safest and most effective iron compound
Supplies the adequate amount of iron supplement to meet the need of the feotus
Directions
1 capsule daily (after meal)
….healthy mother, healthier baby.
Other Products